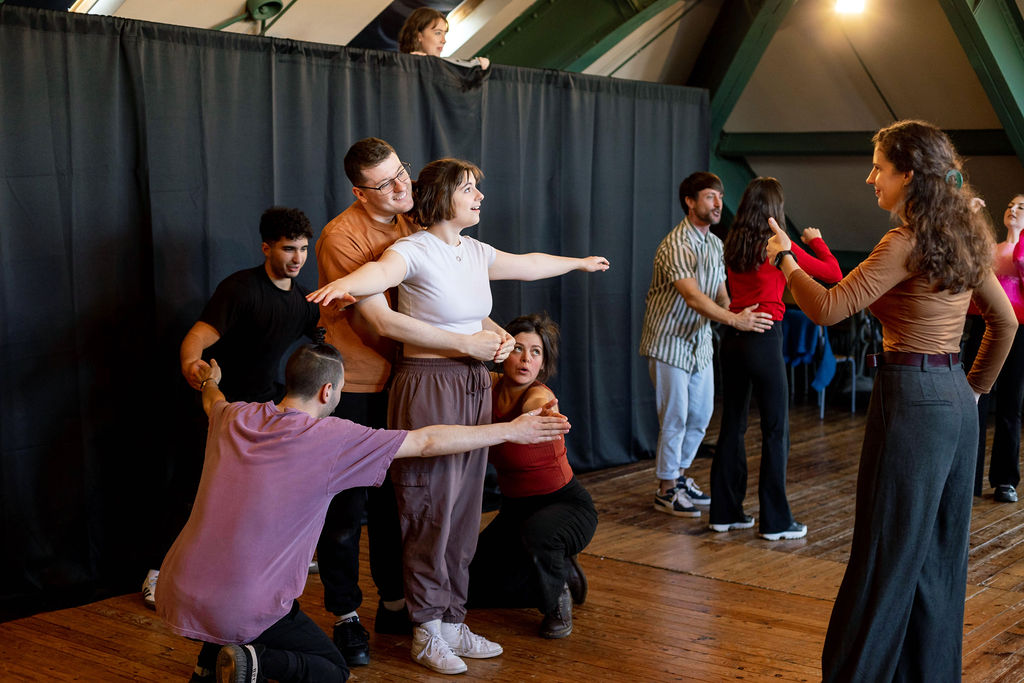 Learning should be fun, playful, silly and deeply engaging! 
Theatre in Education (TIE) immerses students in interactive and practical language learning experiences. Total language immersion within innovative and original theatre games or theatre productions provokes pupils to engage in the language in a fun and practical way!
Through fun and structured play, students are provided with an opportunity to listen and respond in a foreign language while taking risks in a safe and supportive learning environment. And this is where the true magic happens!
Our workshops foster cooperation and cohesion as students are encouraged to collaborate and participate, working together to create theatre. This carefully cultivated learning environment inspires students to embrace differences, not only language, and complexity in a supported group setting. Students are compelled to engage with each other; utilizing, enhancing and developing each other's vast array of skills while also celebrating their successes. TIE caters to all kinds of students, their levels, skills and abilities and success can drastically vary from student to student. However, each student and the role they play, no matter how small, is essential and celebrated through TIE. 
While theatre in education has been linked to developing a range of language and communication skills, the other benefits cannot be minimised. 
TIE provides students with the opportunity to unlock parts of themselves, develop confidence and play. Pure joy, laughter and fun are all exemplary parts of theatre in education. Through facilitated theatre games students bloom. 
The interactive style of TIE means pupils are drawn into learning in a meaningful and engaging way. TIE provides deep learning experiences; fostering creativity, play, empathy and cooperation. 
Benefits of TIE
Confidence building

Trust

Group exercises

Foster cooperation and cohesion 

Interactive

Engaging 

Fun 

Meaningful and practical 

Deep learning

Self awareness and being changed

Embracing differences and complexity

Develop empathy

Safe learning environment