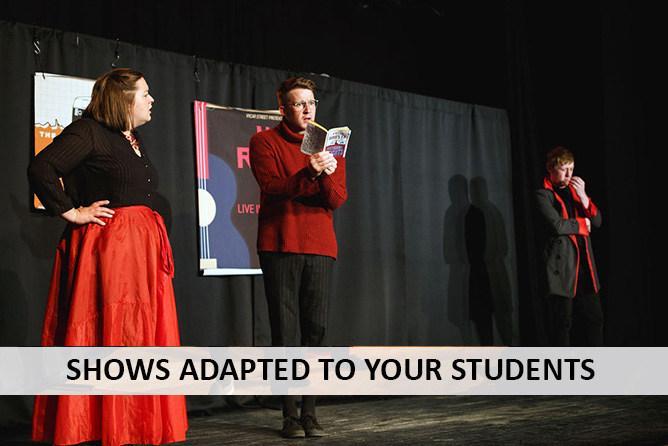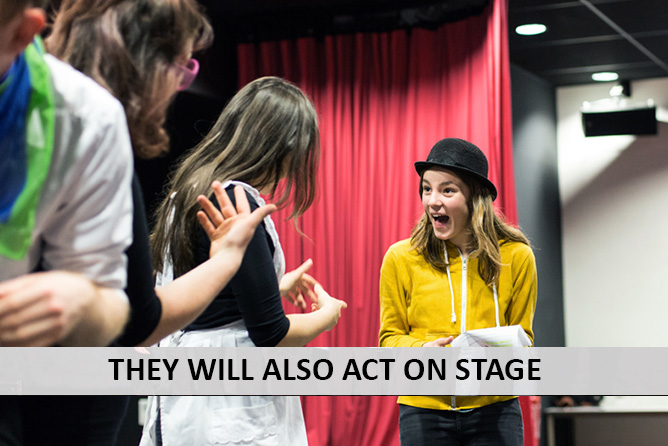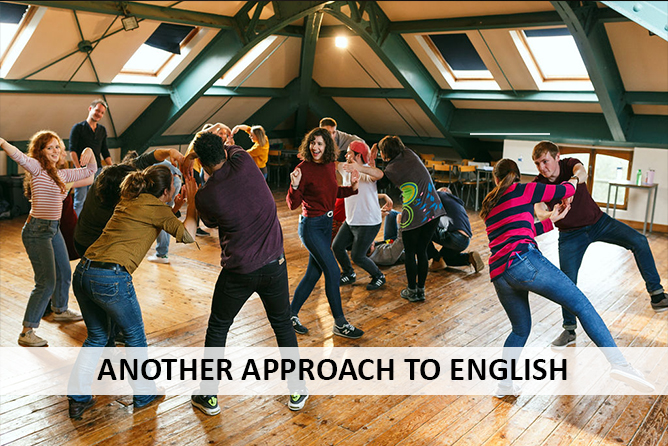 WE COME TO YOUR SCHOOL
We are a bunch of experienced and passionate people: exclusively native-English speaking actors, tour managers, and artistic directors overflowing with imagination… in short, only the best kind of people!
And you know what? We will adapt ourselves to your school's facilities. We just need a large area to set up our stage and perform in. This space could be a gymnasium, a canteen, a large classroom or the school hall.
Subscribe to our newsletter